Eleven Minutes
by Paulo Coelho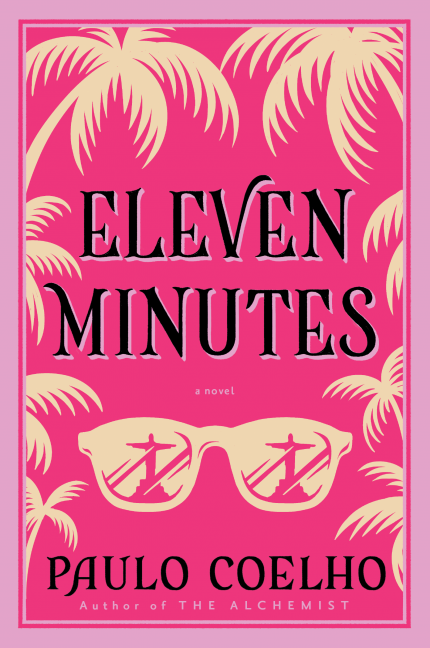 "It is part of a writer's role to reflect on his or her own life, and writing a book about sexuality came to be a priority with me. At first, I thought I could deal directly with it by describing an ideal relationship between two people; I tried various approaches, but all failed. Eleven Minutes does not set out to be a manual or a treatise about a man and a woman confronted by the unknown world of sexual relationships. It is an analysis of my own trajectory, although without, in any way, passing judgement on my own experiences. It took me a long time to learn that the coming together of two bodies is more than just a response to certain physical stimuli or to the survival instinct of the species. The truth is that it carries within it all the cultural baggage of mankind and humanity."
-Paulo Coelho
Eleven Minutes tells the story of Maria, a young girl from a Brazilian village, whose first innocent brushes with love leave her heartbroken. At a tender age, she becomes convinced that she will never find true love, instead believing that "love is a terrible thing that will make you suffer." A chance meeting in Rio takes her to Geneva, where she dreams of finding fame and fortune, yet ends up working as a prostitute.
In Geneva, Maria's despairing view of love is put to the test when she meets a handsome young painter. In the odyssey of self-discovery, Maria must choose between pursuing a path of darkness—sexual pleasure for its own sake—or risking everything to find her own inner light and the possibility of true love.
Reviews
"A rare combination of craftsmanship, imagination and inspiration."

Fort Worth Star-Telegram